Can't make the money you deserve?
Do you see lucrative opportunites slipping through your fingers?
Missing out on sales that would make you rich?
Can't get people to listen to you?
HOW WOULD YOU LIKE TO BECOME
A BETTER CLOSER NOW?
You have the skills ... why aren't you using them?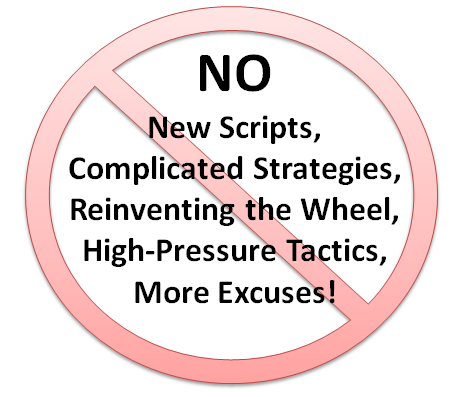 Close and Grow Rich reveals the 14 closing skills you ALREADY possess that just need reawakening and perfecting. After closing well over a billion dollars' worth of sales, John has learned that there is no one strategy for getting closed business - by his count there are 14 immutable skills to mastering the art of closing.

Here's what the experts are saying about
Close and Grow Rich: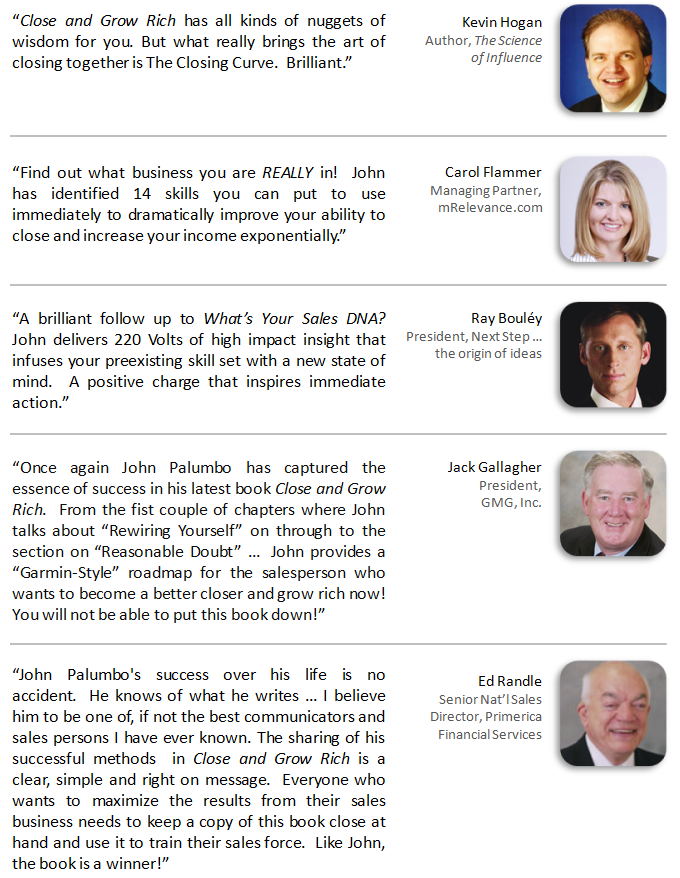 We invite you to join John's private newsletter to receive insights,
articles, and updates that will keep you on the cutting edge.